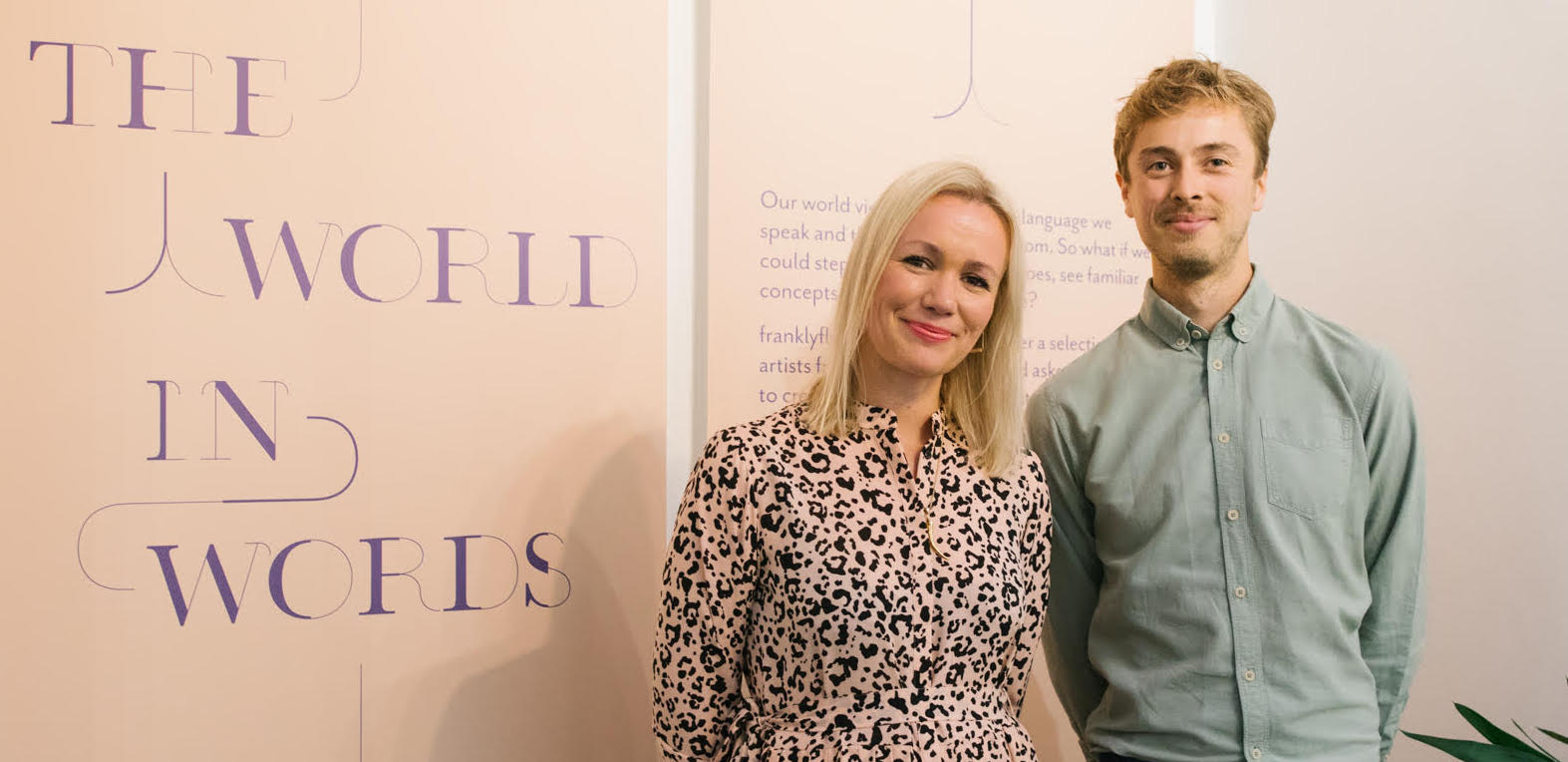 "We translate ideas, not just words," says Jordan Woolley, co-founder of franklyfluent, a transcreation agency based in London. Unlike traditional translation companies, franklyfluent specializes in translating marketing content in a way that preserves the original meaning, and conveys the tone and emotion in a way that appeals to the target audience.
Transcreation, or creative translation, differs from conventional translation; rather than staying close to the original text, transcreation makes room for the wider cultural and linguistic context, and often will mean copywriting a brand new text to help make the original idea resonate more deeply with target audiences in markets abroad – especially important for marketing campaigns. When KFC translated "finger-lickin' good" into "eat your fingers off" in China, for instance, the famous slogan failed to evoke the same tasty sensations in its Chinese audience. Worse, some people took offense at the suggestion of rude and uncivilized table manners. In contrast, De Beers' Chinese slogan "A diamond is forever. Pass it down for generations" taps into the Chinese tradition of family heirlooms to strike a chord with the target audience. When it comes to translating marketing messages, franklyfluent knows exactly how to avoid mishaps like KFC's and craft gems like De Beers'.
Over the years, FF has built a loyal client base, which includes big names like Google and Xerox. franklyfluent sets itself apart from other translation companies in 2 major aspects: excellent talent sourcing and a deep involvement in the creative process.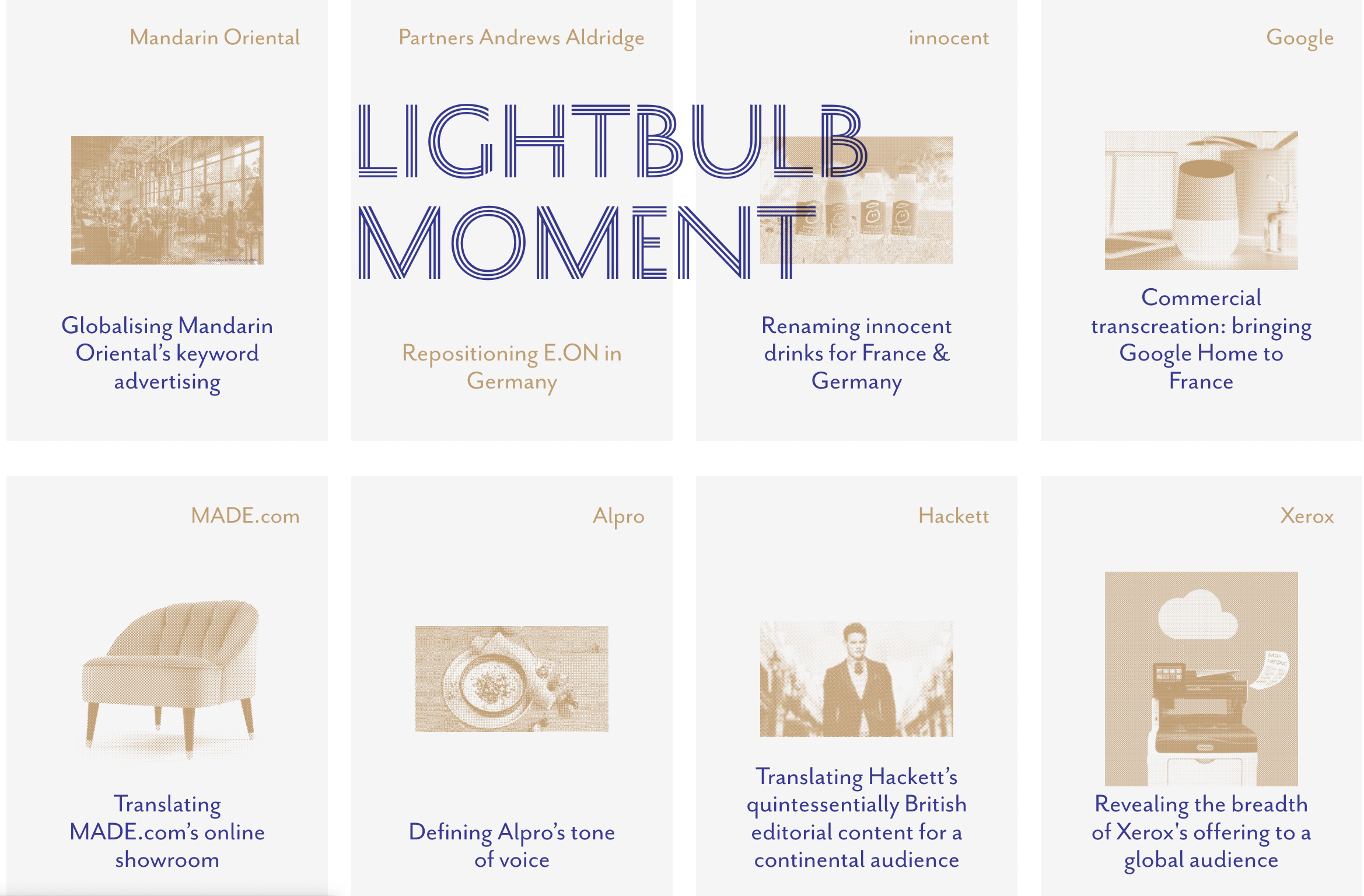 The agency puts a lot of effort into recruiting premium talent. Transcreation is a delicate craft that requires more than mastery over a language; cultural insight, sensitivity to tones, and writing styles need also to be considered. franklyfluent actively scouts for translators and editors from around the globe and filters them through a highly selective onboarding process, resulting in a world-class talent pool. In addition, quickly and sensitively pairing suitable talents with each job is another secret weapon that makes the company stand out.
franklyfluent takes transcreation projects to the next level through active involvement in the creative process. Unlike some traditional translation providers, project managers at FF conduct analyses of the original English texts to identify the key marketing and creative components, such as cultural references, the baked-in tone of voice, plus any relevant consumer insights for the creative teams to consider as part of the task at hand. This deep involvement requires project managers to coordinate between clients and creative teams, engage in in-depth discussions with each, and keep track of the progress of multiple parties all at the same time.
To carry out fast and precise talent pairing, franklyfluent needed a database that would facilitate comparison of all the major criteria to help narrow down the scope. For project managers to focus on the work involved in a transcreation, a project management system that provided a holistic view of the projects would be essential. FF found the solution in Ragic. "We started using Ragic when the company was just a few months old. We were able to set it up within a few days, probably just over a weekend." Eight years later, as the business continues to grow and data accumulates, franklyfluent's database design remains largely the same. "We tweaked it from time to time but we're still operating smoothly within the five sheets we set up right at the beginning." Information systems in most companies bloat over time and become overly complicated – but with thoughtful planning and design, franklyfluent has managed to achieve and maintain optimal efficiency for more than eight years. Let's see how they do it with Ragic.
Find the Right Match
Specializing in multiple languages for multiple markets, FF collaborates with a broad range of creative talent from copywriters to journalists, strategists and designers who are based all over the world. Ragic takes care of the less creative job of keeping accurate records on each talent, but finding the best talent for each project takes more than a mere comparison of the objective criteria – it takes years of experience to cultivate the sensitivity to what makes a great team great. That extra human touch is at the core of every aspect of franklyfluent's work.
"When we get a job for a language we don't work into very often, we turn to Ragic," says Jordan, "Ragic helps narrow down the scope so we can quickly set up the right teams for the job – leaving us free to focus on the creative elements of the project."
Cross-reference for Extra Clarity
When a client approaches with a potential project, the FF project management team turns to Ragic to help set up and keep track of the new job. Once the project is confirmed and under way, creative talent such as a translator and editor are assigned and tracked on the platform in each language.
A project manager can access all the relevant information on a project – from the core info to the talent working on the job – in just one click. The quick, comprehensive reference makes planning and decision making a cinch.
Using Ragic's linking tool, information entered in one sheet will be automatically populated in other relevant sheets. For example, when a project manager makes Keiko the creative director in charge of a Japanese hotel campaign, her profile on the relevant sheet is automatically updated and the new project is added to her work portfolio. Meanwhile, a corresponding Purchase Order is auto-generated to keep track of the financials.
Less Is More – 5 Sheets Are Just Right
FF weighs up the costs and benefits when making business calls so the agency runs as efficiently as possible. The team thought deeply about what makes a good database before landing on Ragic. They understand that efficient system design must be succinct: extra information and unnecessary sheets should be avoided to keep the system easy to navigate and highly functional.
Over a weekend in 2014, FF set up the five sheets still in use today. Initially, they held onto the five sheets for budgeting reasons (five is the number of customizable sheets available for Ragic Lite subscribers). They had thought about adding more custom-designed sheets to allow prospective translators to establish their profiles in the talent database, but realized that automation is not always necessary: the extra sheet may save a little time, but it would also have created unnecessary information that slows down the filtering process. "The five-sheet limitation has actually made us more creative. If there wasn't that limitation, we'd probably have leaned on more sheets… which it turns out it was possible to create an even more efficient system without."
As information builds, Ragic becomes more and more useful – the better you understand your clients and talent base, the easier it is to establish the best pairings. Although the basic sheet designs have remained the same over the years, Ragic's design flexibility makes it quick and easy to make small tweaks here and there. "We made Ragic the way we want it so, if anything slows us down, we change it. When you can make changes yourself, it frees you up from having to work with an overcomplicated system," says Jordan.
Category: Case Studies, Services